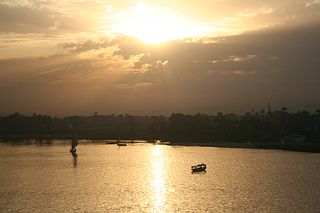 Un-Game Principle: The life you're living today is a mirror of your wisdom to date. You are doing the best you can with what you know. When you know better, do better.
Recently Inspire Me Today invited me to be a Luminary and share what I learned from my life in just 500 words. My knee jerk reaction was a sense of constriction in my heart region. Then I applied one of the key learnings from my life.
Trust the process. 
Deciding on the biggest wisdom nuggets of your life in 500 words is only a way of focusing. It's a direction for you, not an ordinance. When your energy feels constricted, look and see what thoughts you have that make you suffer. Ask: "How else can I look and this?" Then trust the process for answers to emerge.
OK, I focused and enjoyed the process. Here's another nugget.
Make enjoyment important in your life.
My family of origin lives the notion 'Life is hard.' Play is a reward for work. Hmm. How else can I look at this? I could wonder " Is it inevitable to make a separation between work and play? What if I had the mental, emotional, physical, and spiritual energy to focus on creating work that is also play for me? Can I even do this in my work now?" Asking myself great questions challenged, coached, and led me to another important-to-me learning.
The key to creating what you love is self-knowledge, accurate self-observation moment by moment, and the desire to see your blind spots.

Some outliers create the life they love without my key. But this is my story. Take what you can and leave the rest!  I once had a blind spot, an unconsciously-held belief, that I should apply any feedback I get. Phew. What a prison! When I saw that blind spot I reflected on how that notion on feedback had bruised my ability to be at ease in relationship. This increased my self-knowledge and made something distinct that had been indistinct (and therefore useless) to me. Now I reflect on every bit of feedback I get, use what I can, and you guessed it, lustily toss the rest. Here's my next nugget.
Clarity is power. All extraordinary results you produce begin with clarity.
Clarity about what? First of all, my intention is to get clear and be clear. I am clear that I'm always at choice (not about what happens, but how I will respond to what happens). My first choice therefore is who I am willing to be at any given choice point. Who am I willing to be in order to produce an extraordinary result out of any interaction? I often choose 'I'm willing to be present, compassionate, and vulnerable.' Present, because the real, not second-hand experience, lives only in the now, not in the past or the future, or in our electronic devices. Compassionate because compassion allows us the very present experience we hunger for– connection. We connect with people when we see that we could be just like them, for good and for ill. Vulnerable because true power derives from vulnerability, not from trying to control and fix everything. You can't be vulnerable without also being courageous. Test it out sometime. If you don't feel at risk, then what you're about to do is in your comfort zone! No courage required. Here's a test. Observe whether the following is so for you: The first thing we look for in others is their vulnerability. The last thing we look for in ourselves is our vulnerability. Hmm. Just how important is vulnerability really? If we are willing to be truthful, very important.
In summary: Being determines Doing. Stop looking for change in your actions first. Do look for change in who you're willing to be now, and now, and when tonight becomes the now. And summon the courage to be vulnerable even if you get hurt. The moments that make us are moments of struggle. Avoiding the struggle is an allergic reaction to your vulnerability. Which leads me to my last nugget (And yes, I've gone way above the 500 words. No problem. This is just a dry run.).
Be the change you want to see in the world. Be your best self. You are whole and complete and don't need to be fixed. Neither does anyone else. They, like you, are capable of making their own changes, when they see their blind spots.
The need to control and fix things and people messes us up and leaves our relationships gasping for breath. If we hunger for others to be vulnerable but work hard to hide our own vulnerability, we hide the very quality that everyone is hungering for. So summon your courage and be the change you want to see in the world. Lo and behold, your little corner of the world will become a mirror for you. Not immediately, but persevere. Your need to fix things and people will diminish and eventually disappear. Might it help to redefine vulnerability not as psychological fragility, but in the words of a former coach of mine, "Vulnerability is letting the winds of life blow freely over your soul." Might that make being vulnerable easier? Might it make life more fun? Might we be more able to shed the exhaustion many of us wear as a badge of courage in our day-to-day life in favor of a bolder, more robust and more joyful vision?
And speaking about vision…can you share in 500 words the nuggets of wisdom that have shaped the life you're living today and the vision you have for the tomorrow that has you leap out of bed expectant to meet your challenges and opportunities?
Photo Credit: Stephen F.E. Cameron.
Ingrid Martine, MA, PCC, Coach and author of The Un-Game , Four-Play to Business as Unusual, a show, not tell tool for coaches, managers, and "will do" teams, works with organizations and individuals to empower them to move their lives from a 7 to 10 at work, home, and play.  For her FREE report, "Reap the Harvest of a Quiet Mind:  Empower Self, Empower Others", or "Management Training for Business as Unusual", visit:  http://www.yourleadersedge.com, or connect with Ingrid at:  www.Twitter.com/ingrid_martine and www.facebook.com/coachmartine.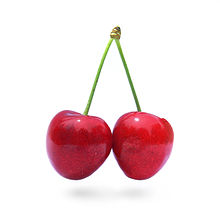 Un-Game Principle: Being able to make distinctions allows us to be more productive and peaceful.
I've been called twice for jury duty in as many months. I found myself slightly irritated. But realizing that it was my expectation to not be called again so soon, I reflected on the ability of our expectations to cause suffering, especially in the domain of relationships. Relationships mean so much to us whether we admit it or not.
So why us it important to distinguish between Expectations and Expectancy? The dictionary doesn't make a big distinction. They both mean, 'to live in a state of expectation.'
It's important because expectations, unless shared by each of the "relators," cause breakdowns, distance, isolation, disappointment, regret. How are you experiencing your energy right now just confirming the last statement? Restricted around your heart region, right?
Expectancy on the other hand is different. Relationships blossom in the wake of expectancy. It loosens the grip of expectations. It brings both "relators" into the here and now. The relationship comes alive with possibility. Something mysterious and miraculous can emerge. Closeness, not distance or isolation, is the more likely experience. And this experience can be had at home and at work. In fact, it can be had in any setting.
How are you experiencing your energy around your heart region right now as you imagine such closeness? Go ahead, and check in with yourself. If you have a deep experience of it, you may live more in expectancy than expectations.
I resonate for the most part with what Matt Hohmeyer, a Baptist minister in Marble Falls, Texas, has to say about the difference in the experience. To his thinking, there is a great difference between them. Pastor Hohmeyer says:
"Most of us live our entire lives with expectations all around us.  We have expectations for ourselves.  We have expectations for others.  Others have expectations of us. We have expectations of our God and for our relationship with God."
He continues. "I struggle with expectations.  I struggle under the weight of them.  I struggle to uphold them. We are bred under the weight of expectation. These may serve to motivate and drive us to some degree, but in the context of relationship expectations only serve to inhibit, constrict, and control that which is meant to be free and dynamic.
Expectations are set and specific in nature. Expectations lend themselves to static systems that are easily managed and defined.
But relationships are non-linear and dynamic in nature. They do not progress evenly along a given slope, but are living organisms that have life of their own and are not meant to be managed but lived.
This is where expectancy enters the equation. Relationships are made for expectancy. With expectancy there is freedom instead of law, there is fluidity instead of rigidity. There is an expectancy that should exist within our relationships. Whether we are together or apart, there is an expectancy of being together, of laughing, and talking and experiencing life with one another. That expectancy has no concrete definition; it is alive and dynamic and everything that emerges from our being together is a unique gift shared by no one else.
If this expectancy is exchanged for expectations, then legislation enters the relationship.  For example we feel the need to set certain times and frequency of meeting.  We are expected to perform a certain way within relationship.  Living relationship deteriorates into a static formality with rules and requirements.
"My greatest hurt and disappointments in relationships (with humanity and with my God)," Hohmeyer continues, "have been a result of others not living up to my expectation for them and our relationship. My greatest joys and my healthiest relationships are those lived in expectancy. Expectancy allows those we are in relationship with to be fully themselves and to love us and invest in us in the fullness of what they have to give and we have the same freedom toward them."
"How different would our relationship with God be if we did not limit our relationship with our expectations?  How different would it be if we stopped living under the weight of what we believe to be God's expectations of us? What if we simply lived in a state of expectancy of God moving in our life and our responding as He leads? Can you imagine how that would free you to respond and how it would free God to move beyond any of our small, limited, constricting expectations? Such freedom, I fear, is rarely experience among believers."
Hohmeyer goes on to imagine how different our relationships would be with one another if we dropped our expectations. This is where he and I part company. I suspect it's not even possible to drop expectations. Furthermore, I claim that it could even be detrimental. I do accept Pastor Hoymeyer's earlier claim that relationships should not be managed. They should be lived. Fair enough.
However, what is important is to manage expectations within a relationship! Make important-to-you expectations explicit. You do not have the right to have all of your expectations met. No one does. You do have the right to put your expectations out to another and then clarify, and if necessary negotiate them, to where both parties declare their commitments or move on with their plans separate from the other for this moment in time.
"I'll come to visit if you're able to have dinner with me or spend the afternoon with me."
The explicit expectations exchange leaves room for some other conditions of satisfaction that haven't even been mentioned to emerge.
"If you come on Saturday instead of Friday, we could spend the afternoon and have dinner."
"Oh, great. I hadn't thought of that."
This scenario could not happen without the conversation that made the expectations visible. Making expectations visible doesn't invalidate what Pastor Hohmeyer puts forward. We can still live with one another in a state of expectancy. Living in relationship expectantly is being open, receptive, kind, compassionate, curious. It's coming from a permeating mind-set of "All is well. My good can't be taken away from me. And your concern is my concern."
Throw out the rigidity of silent expectations and you open yourself up for the delight and surprises of expectancy. Would it be alright with you if your relationships were easier…and sweeter?
Un-Game Principle: Things are rarely what they seem.
We face daunting physical and moral challenges, yet it's fair to say that as a people we're firmly entrenched in the Tower of Babel…babbling in a chorus of off-key voices about what doesn't matter…Black Friday, Cyber Monday, faux breaking news. It's not that we wouldn't want to escape the Tower of Babel, if as a nation we could envision something else and then be supported in taking action to bring our vision into reality.
Sadly, as a body we have no coherent vision. (Where is the leadership in homes, schools, government, media, business, academia? We aren't talking to one another.) Many individuals and groups do have vision. But many of us have never lived any life other than the one we're living now. As upper, middle, and former middle class Americans, we are at a far greater disadvantage for facing hardship than our perhaps "less fortunate" grandparents and great grandparents.
Disadvantage may be the new abundance.
Let me explain. My earliest memories were of a recovering-from-World War II Germany. We were "rich" to have a telephone and a car, which we only had for business purposes. Locally there were no stores other than the butcher, baker, grocer. There was no hardware store. No toy store. Barely a mechanic. No veterinarians. (Average people didn't have pets as per middle class Americans' vision. There were no pet-specific food and services around despite a hefty population of dogs and cats.) I could go on.
In such an environment…oh, it was marvelous…creativity ruled. Making do with what you had was the norm. Every part of every single thing was used for something else. Missing a part for the car? Not an unsolvable problem. You used the community to find it, or someone had the skill to make it (We had a simple VW van). You butchered your own chickens and you used every part. Garbage pick-up? We didn't need it. We found a use for everything. And of course there was none of the obscene packaging so ubiquitous today. The butcher used newspaper to wrap the meat. Old newspaper also had a necessary function in the toilet.
Taking a bath? Of course we had no facsimile of even the American middle class bathroom of the 1950s. My parents had a business dying clothes (You couldn't buy new, so you gave your clothes a facelift. Well, why not??). We had a large tub that was used in that business. It doubled up as a bathtub. You get the picture.
Yesterday's deprivation is today's abundance? You bet. The creativity applied to survival and the values fostered by the circumstances are important today but may become priceless tonight or tomorrow. The values of being alert to opportunity, of being thrifty, respectful of and creative with what we're given, of living in supportive community, of living lightly on and in harmony with the earth that is our life line—all these values are values that today guide most of the people who've grown up with deprivation. An interesting note: All of us were in the same boat. We would not have labeled ourselves as being deprived. Perhaps deprivation is only an experience we can enter into when there's someone with whom to compare ourselves unfavorably?
Almost every person who was poor or challenged in some way while growing up who became a successful citizen and contributor to his or her community, prizes the adversity of their former circumstances and largely credits them with the richness of options that occur to them for handling their challenges effectively.
Yes we will! No matter what.
There are more benefits to yesterday's deprivation. This deprivation is an abundance that keeps on giving. We are facing, some would say, an uncertain future. Others would claim the future is quite certain, and it looks bleak. The people who've lived through crises can and will adjust how they live. They know how. They've done it before. It's in their bones. They can imagine a world different than the one everyone except poor Americans was born into since the 1950s.
What you can imagine, you can create. Let's hope there are enough of those who have transformed their deprivation into a source of abundance that they can be models for those "poor" people who've never had anything but the assumed permanent…and now fleeting…abundance of their outer world of privilege: houses, cars, gadgets, clothes, and easy opportunity.
Given the Tower of Babel we live in, I work to bring people into real conversations, courageous conversations about what matters. I long to see people become able to collaborate and coordinate with others, become skilled in meaningful conversations, rather than the mindless chatter and/or the blaming conversations that result in nothing except perpetuating what is that shouldn't be.
Why not avoid the shock of deprivation when we notice with angst in our every cell that inner resources were always those that were priceless?
Ingrid Martine, MA, PCC, Coach and author of The Un-Game , Four-Play to Business as Unusual, a show, not tell tool for coaches, managers, and "will do" teams, works with organizations and individuals to empower them to move their lives from a 7 to 10 at work, home, and play.  For her FREE report, "Reap the Harvest of a Quiet Mind:  Empower Self, Empower Others", or "Management Training for Business as Unusual", visit:  http://www.yourleadersedge.com, or connect with Ingrid at:  www.Twitter.com/ingrid_martine and www.facebook.com/coachmartine.