Losing Sight of the Big Picture
As our unwavering insistence that everything be perfect consumes us, the big picture or other important issues can get neglected.  As a result, we spend vast amounts of time and energy in "perfecting" one item, only to find ourselves in a crisis because we've overlooked or run out of time to attend to an item which was much more important. We've all heard ourselves say, "I was so focused on ____________ that I forgot something that was really important."  Ask yourself, "What's most important?"  Be sure that question is answered before exhausting yourself in minutia which might not matter.
Perfectionism Leads to Procrastination and Delayed Learning
Perfectionists don't want to fail.  For the perfectionist, having an imperfection is tantamount to failure.  Having no tolerance for imperfection, the perfectionist may avoid taking on projects where a flawless outcome cannot be guaranteed.  One way to make sure nothing is imperfect is to never begin. The perfectionist may say, "I'll throw a party as soon as I finish work on the house." Only the house is never perfect.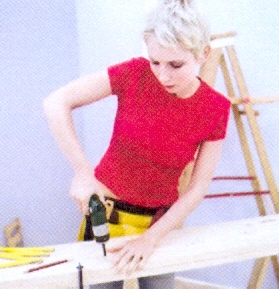 "I'll buy some new clothes when I get to the perfect size."  But the perfect size never arrives.  Because the preconditions for "guaranteeing" success aren't created, the action never occurs. When more attention is placed upon perfection than on learning, our learning is impaired.  An attachment to perfectionism can result in avoidance of situations where we might look less than perfect, a state completely dreaded by the perfectionist.  When we're willing to be imperfect, we take risks, learn from our mistakes, and develop more quickly. Learning necessitates making mistakes.  When we strive to develop a new skill we try, we fail, and we try again.  This unavoidable process can be torturous for the perfectionist.  The disdain for the ugliness of failed attempts can block perfectionists from trying out new experiences. Whether it's learning a new approach to motivate your team or how to use the new software at the office, it's impossible to be perfect from the start.  When you have thoughts about how awful you're performing, remember that the goal is progress, not perfection, and become willing to make a few mistakes along the way.  Don't wait for conditions to be perfect before you start living your life.  Practice makes what?  No, not perfection.  Practice makes progress.  Can you let that be "perfect"? Share a situation where your perfectionism led to procrastination, delayed learning, or caused you to lose sight of the big picture, and how you were able to move beyond it by leaving your comment below.
Ingrid Martine, MA, PCC, author of The Un-Game and mind-ZENgineering coach empowers you to move your life from a 7 to 10 at work, home, and play.  For more visit:
http://www.IngridMartine.com
.