I recently had an opportunity to be a guest blogger for Joy Bing Fleming, Personal Development & Online Marketing Coach.  Here's a bit of a peek and a link to see the entire article:  
ESCAPING FROM THE "I'M STUCK MUCK!"
WHEN YOU'VE HAD ENOUGH OF THE DRAMA
Think of an interaction with another person that didn't go well. Did you feel powerless or helpless? Did all options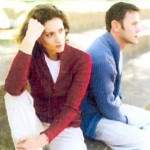 feel unattractive? If so, you may have been stuck in one of three roles: the Bad Guy, the Victim, or the Rescuer. Imagine a triangle. In one corner lurks the Bad Guy (the Perpetrator). In another corner cowers the Victim, and in the third, the Rescuer is poised to spring into action. In the middle of the triangle hover Guilt and Blame. Now notice how you felt and what mind chatter you were listening to. Whoa, don't bolt! Keep noticing. Noticing gives you distance which gives you power to get out of the drama triangle that has so captured your attention.
Yes, there's a way to get out of the drama triangle. And not just in…
More here: 
http://lifepassion.net/escaping-from-the-im-stuck-muck/
Ingrid Martine, MA, PCC, author of The Un-Game and mind-ZENgineering coach works with organizations and individuals to empower them to move their lives from a 7 to 10 at work, home, and play.  For her FREE report, "Reap the Harvest of a Quiet Mind:  Empower Self, Empower Others", or "Management Training for Business as Unusual", visit: 
http://www.ingridmartinelifecoaching.com
.