Assuming you've coached your team to success up to having and executing on S.M.A.R.T. goals, you're ready for the next set of challenges. Would you be answering these questions to your satisfaction?
Is everyone participating in regular practices?
Great results in any organization rarely come from one time or even intermittent major feats. At the end of the day small and steady actions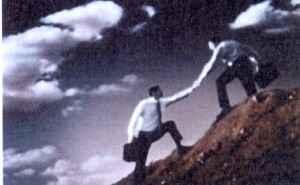 determine the win. Review your team's habits. When any one of us becomes careless or imprecise in one area of our life, it migrates to other areas. That's only natural. There are many success principles, but the principle of principles is to practice principles precisely! For example, be precise with promises. If you can't keep one you made…because let's face it…life is unpredictable, then revoke your promise and make a new one. Revoking a promise means that you take it back before the fulfillment of your promise becomes due.  For example, if you said you'd have the report by 4pm and you can't get it done until 5pm, say so. But be sure you say so before 4pm. At 4pm it becomes…not a revoked…but a broken promise! The earlier you revoke a promise, the less harsh the consequences.  This is an example of a powerful practice you could bring into your team's life.
But not without saying "yes" to the next question.
Do I give my team members regular feedback on their performance?
Most people work hard. They want to make a difference in life and in their team's work. The work is never finished. All the more reason to nurture the energy of your team by NOT neglecting to give useful feedback to your team. Yes, you have the time!.
Useful when, we might ask? Useful now! Most organizations still miss this vital point. But performance is like steering a car. You're constantly readjusting your course, or you'll go off the road. So, do you make it a habit to let others know how they're doing, or do you save it for the annual performance review? If reviews don't occur on a regular basis (the best time to give feedback is very close to the event that precipitates your desire to correct, encourage, or explore a team member's thinking), then now is the time to put formal  and informal systems in place.
Are you looking at all areas of performance? Is this individual contributing to the success of others or merely focusing on their own advancement? An exploration of when competition is valuable and when collaboration is valuable could be an important learning for a team. It could be a coaching conversation in which you inquiry into their thoughts, sending out the message that you are willing to be influenced by your team.
Whether feedback is for making a course correction or for giving a pat on the back, professional growth and excellence are dependent upon observation being relayed from coach to player.
Am I willing to take someone out of the game if necessary?
Rigorous decision-making is key when it comes to maintaining a successful team. This includes the ability to demonstrate managerial courage when it's apparent that it's time for a team member to move on.
Having a compassionate heart, we may be reluctant to end the employment of someone who is clearly not right for the team. If you find yourself in that position, ask yourself, "Am I really being kind by keeping this person in a position where they can't be successful, instead of supporting them to find the job where they can be?"
When we allow these employees to remain on the team, we bring down all of our best people. In fact, we may risk our best people leaving when they are continuously de-energized by those who are under-performing.
The best people require minimal management. When you see yourself tightly managing someone who has both the knowledge and the skills to perform the job and doesn't, it may be time to admit you need to act. When you see you've made a mistake, act promptly. "Slow to hire, quick to fire" is a motto worth considering.
Are you willing to demonstrate both compassion and courage as a leader?
In Part 3 of Coaching Your Team to Success we'll be considering a few more questions such as:
Does your team have all of the support it needs to be successful?
Is your team following the rules of the game?
Does your team huddle regularly?
Do you work your players until someone is injured?
Are there cheerleaders for everyone on the team?
Do you celebrate your victories?
Ingrid Martine, MA, PCC, author of The Un-Game and mind-ZENgineering coach works with organizations and individuals to empower them to move their lives from a 7 to 10 at work, home, and play.  For her FREE report, "Reap the Harvest of a Quiet Mind:  Empower Self, Empower Others", or "Management Training for Business as Unusual", visit:  http://www.yourleadersedge.com, or connect with Ingrid at:  www.Twitter.com/ingrid_martine and www.facebook.com/coachmartine.
Un-Game Principle: The 21st century manager is well-advised to add coaching skills to their success tool box.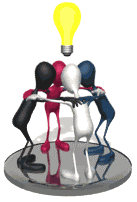 Let's face it.  In terms of being a great team leader, nothing beats the experience of practicing. On-the-job training is where it's at. But whether you're a solo entrepreneur with a single assistant or the manager of a large department, coaching your team is a powerful path to success.
Most of us know something about athletic coaches that we can use in business. And to make any season a winning one for our team. Ask yourself the following questions to see how well you are using your coaching skills to make this next season a winning one.
Have I inspired my team with a compelling vision of success?
No way around it. As team leader, we're charged with inspiring performance that will get results. To keep your team motivated, it's necessary to know what matters to them. Yes, to THEM! Team members will serve the team's self-interest if their own individual self-interest is met. You don't have to like it. You just have to honor it. So…
Are you clear about what inspires your team? Is it a satisfied client, a well-drafted plan, a Wednesday afternoon off from work?
Do you have a stated mission and values? When was the last time that you reviewed your actions in relation to these? Are they deeply embedded in your office culture? Could every team member explain your mission with ease and enthusiasm? As coach you keep your eye on the big picture and keep the vision alive. Without it people lose energy and momentum.
Does each of my team members play the right position?
Have you ever hired someone you thought was just terrific, only to learn that you'd made a mistake?
In his book, Good to Great, Jim Collins discusses his research for making good businesses great. He urges us to "get the right people on the bus" and then to "get them in the right seat on the bus."
Sometimes we have not selected the person with the right values or skills for the job. Other times we might have hired a great person with excellent skills, but not put them in the right position.
Are your team members spending 80% of their day doing what they do best? If not, it may be time to reassess. We can be reluctant to take action when an employee is hard-working and dedicated. But if he or she is not well-suited to the position, it could be time for a change. Perhaps there's another role to play, or it may be time for them to move on.
One frequently used tool for assessing the strengths of your team members is Strengthfinders 2.0 by Tom Rath which includes Gallup's online assessment. Learning the individual strengths of those on your team, not only lets you use this knowledge to strengthen your team but also to inspire it! Back to your original job—inspiring your team. And people ARE inspired by strength-based development rather than weakness-based improvement efforts.
Do all team members set SMART goals?
A football coach and players know what the right goal is and by when it must be reached. Perhaps all that's needed is a field goal. But a field goal is useless when nothing but a touchdown will do. If you manage a team, clear goals are key to maintaining energy and focus.
SMART is a commonly-used acronym describing goals which are:
Specific- Is it clear?
Measurable- How will you know when you've reached it?
Attainable- It should be a stretch, but is it doable?
Relevant- Is it in keeping with your mission and values?
Time-based- Always have a "date by when" the goal will be reached.
We can mistake intentions or ideas for goals. For example, "This year we are going to improve customer service" is not a goal. It may be a great idea and get you started on creating a SMART goal, but at the moment it just provides you a direction. Instead, "We extend our office hours to 5:30 p.m. starting May 1, 2013 might be an appropriate goal for a business that wants to improve customer service.
The SMART goal process is the same for loftier goals. You may just discover that you redefine what the "stretch" in Attainable is. Most of us aim lower than we need to aim. But we often do so because our success tool box of the past has limited our play to a smaller league.
Goals should always be visible to the team be it in writing or some system that's more creative and fun. Whichever you choose, reviewing your team's goals regularly will keep them, you, and your team members alive and supported to stay in action.
Ingrid Martine, MA, PCC, author of The Un-Game and mind-ZENgineering coach works with organizations and individuals to empower them to move their lives from a 7 to 10 at work, home, and play.  For her FREE report, "Reap the Harvest of a Quiet Mind:  Empower Self, Empower Others", or "Management Training for Business as Unusual", visit:  http://www.yourleadersedge.com, or connect with Ingrid at:  www.Twitter.com/ingrid_martine and www.facebook.com/coachmartine.