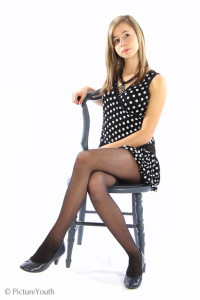 Un-Game Principle: Don't just do something. Sit there.
Blah. I don't want to write this blog today. If I listen to the voice in my head I hear, "But you should. You promised yourself to do it every two weeks." Predictably, the next thing I hear is "Why don't you just do it? Get on with it."
Does that ever happen to you? You've committed to something, and then comes that moment when you just don't want to. If it's a soft deadline you find a hundred other things to do. You're cranky or low energy. When you push through, and I know you can and even do (often), the result you create is, well, sometimes pretty ordinary. You stare at it, and your internal conversation isn't pretty. "Phew, it's done, but who'd want to read this?" Or, "I bet Joe (the boss) is gonna have a bunch of crappy things to say about this." Or, "I'll never get this right. What's wrong with me?"
And on and on.
Would it be alright with you if life were easier? Would it be alright with you if you didn't act so much out of obligation? Yeah, me too. So here's an alternative scenario to "just do it."
Don't just do something. Sit there! That's right. You heard it correctly.
Let's assume you have a soft or a self-imposed deadline, a work presentation you have to give in 30 days. On a day when you simply don't want to do anything to start, why not simply notice that and choose consciously to not engage with it. Worrying about it drains energy. Consciously choosing to put it aside gives you energy. Don't just do something. Sit there.
Try it with something as mundane as cleaning house. "You aren't on the agenda today," you say to the house. When you consciously choose to 'sit there,' rather than do the thing you don't want to do, then worry about that thing won't choose you! When you don't consciously choose, however, worry is very likely to creep in.
Choosing consciously, even when you later decide it was a poor choice, is an exercise of power—the power to be in charge of your life through your decisions.
A few more days pass. Each day you consciously choose to not do the thing you don't want to do. Of course you do other things—things you have energy for. After a while the day comes where you're more energetic about starting the presentation (or the house cleaning, the blog or whatever). Noticing this rise in energy, be gentle and generous with yourself. Ask yourself what you want to do? What's a low-hanging fruit? Ask "What do I want to accomplish before I move on to something else?"
Maybe you just want to come up with a list of the intended results for your presentation. That's 'conditioning the project'. You're warming up. Maybe you just want to clean the small bathroom. Whatever it is, use your energy for what calls most to you about what you're now willing to start. Make it small and finish that small thing.
What do you notice once that small task is done?
You're right, of course. Completion energizes. More importantly, defining completion for ourselves energizes us even more. In the above scenario, the list of 3 intended results is completion. The small bathroom in the hall is completion.
"What?" you say. "How do you call this completion?!?  Simple. You said so! You're in charge. You've got the power. Your boss might tell you what to do, but you get to decide how you do it. You've got the power. Let nothing distract you from that awesome fact. You'll take the next step toward final completion of your project with more energy as your energy reservoir is filling up.
In 2014 we have a dizzying array of distractions as well as more and more expectations imposed by self or others at work or where we volunteer our heart-felt commitment, time and treasure. No wonder so many of us experience ourselves on a virtual, roller coaster ride that's hard to stop. We may long for less outer-imposed structure and for more control. We may yearn for things to unfold more naturally rather than slogging through a long to-do list that brings no pleasant surprises. We want to stop and smell the…pick your favorite scent!
The alternative to obligation proposed here is to wait for inspiration when you can. You might say, "There are times when that's not realistic," and pushing through your internal "I don't wanna" conversation seems like the only thing to do. Well, do it. If you're a little like me, you already know how. Self-discipline is a great muscle to exercise. It would be imprudent to let it become flabby. But before I end this blog post which I'm finally inspired to write (!), perhaps you'd like to consider a practice which makes exercising self-discipline easier. After all, obligation and self-discipline are not easy friends.
Here's a simple and profoundly powerful practice that may shift your inner experience from obligation to inspiration. It involves a little more of "Don't just do something. Sit there".
Look at why the presentation is important to you. What higher purpose would doing it with respect and care serve? (Not getting fired from your job is not a higher purpose.) Is it that you long to be an effective manager or team member? An inspiring leader? Find a purpose that resonates and write it down. Keep it in front of you. Picture your longing to be an effective team member fulfilled. What do you see yourself doing? Whose voices do you hear saying things that make you happy or satisfied in your role as manager or leader?
Keeping your higher purpose front and center can lead to inspiration. Obligation puts the reasons for doing the presentation outside of yourself. Being in touch with your higher purpose keeps the reasons where they belong, namely inside yourself.
Think you can't get in touch with a higher purpose for house cleaning? Perhaps you long to be a creator of beauty. A clean house may be an expression of that for you. Or perhaps you yearn to be a loving family member/friend/partner and having a clean, organized home is a small demonstration of that longing.
To get back in touch with the 'why' of the thing that you don't want to do but which is nonetheless important to you is intensely personal. And it is inspiring. It fills you with spirit. And spirit trumps obligation every time. Try it and see. But first, just sit there.
Ingrid Martine, MA, PCC, Coach and author of The Un-Game , Four-Play to Business as Unusual, a show, not tell tool for coaches, managers, and "will do" teams, works with organizations and individuals to empower them to move their lives from a 7 to 10 at work, home, and play.  For her FREE report, "Reap the Harvest of a Quiet Mind:  Empower Self, Empower Others", or "Management Training for Business as Unusual", visit:  http://www.yourleadersedge.com, or connect with Ingrid at:  www.Twitter.com/ingrid_martine and www.facebook.com/coachmartine.