Un-Game Principle: Things are rarely what they seem.
We face daunting physical and moral challenges, yet it's fair to say that as a people we're firmly entrenched in the Tower of Babel…babbling in a chorus of off-key voices about what doesn't matter…Black Friday, Cyber Monday, faux breaking news. It's not that we wouldn't want to escape the Tower of Babel, if as a nation we could envision something else and then be supported in taking action to bring our vision into reality.
Sadly, as a body we have no coherent vision. (Where is the leadership in homes, schools, government, media, business, academia? We aren't talking to one another.) Many individuals and groups do have vision. But many of us have never lived any life other than the one we're living now. As upper, middle, and former middle class Americans, we are at a far greater disadvantage for facing hardship than our perhaps "less fortunate" grandparents and great grandparents.
Disadvantage may be the new abundance.
Let me explain. My earliest memories were of a recovering-from-World War II Germany. We were "rich" to have a telephone and a car, which we only had for business purposes. Locally there were no stores other than the butcher, baker, grocer. There was no hardware store. No toy store. Barely a mechanic. No veterinarians. (Average people didn't have pets as per middle class Americans' vision. There were no pet-specific food and services around despite a hefty population of dogs and cats.) I could go on.
In such an environment…oh, it was marvelous…creativity ruled. Making do with what you had was the norm. Every part of every single thing was used for something else. Missing a part for the car? Not an unsolvable problem. You used the community to find it, or someone had the skill to make it (We had a simple VW van). You butchered your own chickens and you used every part. Garbage pick-up? We didn't need it. We found a use for everything. And of course there was none of the obscene packaging so ubiquitous today. The butcher used newspaper to wrap the meat. Old newspaper also had a necessary function in the toilet.
Taking a bath? Of course we had no facsimile of even the American middle class bathroom of the 1950s. My parents had a business dying clothes (You couldn't buy new, so you gave your clothes a facelift. Well, why not??). We had a large tub that was used in that business. It doubled up as a bathtub. You get the picture.
Yesterday's deprivation is today's abundance? You bet. The creativity applied to survival and the values fostered by the circumstances are important today but may become priceless tonight or tomorrow. The values of being alert to opportunity, of being thrifty, respectful of and creative with what we're given, of living in supportive community, of living lightly on and in harmony with the earth that is our life line—all these values are values that today guide most of the people who've grown up with deprivation. An interesting note: All of us were in the same boat. We would not have labeled ourselves as being deprived. Perhaps deprivation is only an experience we can enter into when there's someone with whom to compare ourselves unfavorably?
Almost every person who was poor or challenged in some way while growing up who became a successful citizen and contributor to his or her community, prizes the adversity of their former circumstances and largely credits them with the richness of options that occur to them for handling their challenges effectively.
Yes we will! No matter what.
There are more benefits to yesterday's deprivation. This deprivation is an abundance that keeps on giving. We are facing, some would say, an uncertain future. Others would claim the future is quite certain, and it looks bleak. The people who've lived through crises can and will adjust how they live. They know how. They've done it before. It's in their bones. They can imagine a world different than the one everyone except poor Americans was born into since the 1950s.
What you can imagine, you can create. Let's hope there are enough of those who have transformed their deprivation into a source of abundance that they can be models for those "poor" people who've never had anything but the assumed permanent…and now fleeting…abundance of their outer world of privilege: houses, cars, gadgets, clothes, and easy opportunity.
Given the Tower of Babel we live in, I work to bring people into real conversations, courageous conversations about what matters. I long to see people become able to collaborate and coordinate with others, become skilled in meaningful conversations, rather than the mindless chatter and/or the blaming conversations that result in nothing except perpetuating what is that shouldn't be.
Why not avoid the shock of deprivation when we notice with angst in our every cell that inner resources were always those that were priceless?
Ingrid Martine, MA, PCC, Coach and author of The Un-Game , Four-Play to Business as Unusual, a show, not tell tool for coaches, managers, and "will do" teams, works with organizations and individuals to empower them to move their lives from a 7 to 10 at work, home, and play.  For her FREE report, "Reap the Harvest of a Quiet Mind:  Empower Self, Empower Others", or "Management Training for Business as Unusual", visit:  http://www.yourleadersedge.com, or connect with Ingrid at:  www.Twitter.com/ingrid_martine and www.facebook.com/coachmartine.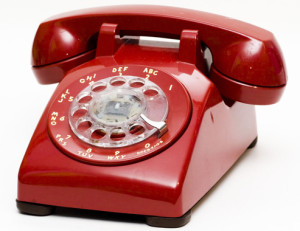 Un-Game Principle: To meet the complexity of modern times, access to how and what we think is key to developing our more complex problem-solving mind.
Recently someone told me "You write with conviction and consistent, accessible wisdom about living a large life. Please make your voice more widely heard," she urged, steadfastly insisting I make it an intention to write a recurring column in Oprah magazine.
The compliment was energizing. Who doesn't respond to "I see you and like what I see a whole lot."? It got me to thinking what makes a voice worth listening to for people who recognize, however dimly, that maybe, just maybe, we 21st century Americans are mostly in over our heads when it comes to meeting the challenges put before us by 21st century modern life. What makes a voice worth listening to among the clamoring of never-resting voices now trying relentlessly to get a foothold on our fragile attention?
The question might lead us to smart phones for answers. "What?" you ask with a slight edge in your voice. But think about it. Smart phones capture our imagination. They surface and fill a need we never even knew we had. The smart phone is all about us, and without it most of us could hardly imagine life anymore. The innocent-looking device keeps us endlessly engaged, instantly connected to what we care about, and unquestioningly committed to learning. "What all can this sucker do?" we wonder. And as we find answers to our questions, we discover a wider world that even our wildest dreams hadn't been able to contain…up until now. It's irresistible.
A voice worthy of being listened to will have many of the offerings of the smart phone. It's  a voice that can lead you to the most incredible place on the face of the planet— your inner world, a world you do not know once and for all! How could you not be fascinated with the evolving you? Are you willing to pay as much attention to your inner world as to the wide outer world the smart phone offers you?
The voice you will listen to will capture your imagination with the fierce urgency of 'now.' You will instinctively conclude it has something you want, something that will enrich your life. The voice, ripe with promise and possibility, will keep you engaged because, contrary to conventional wisdom, you long to learn.
What do we long to learn in this era of tumultuous change? I suggest we long to learn how to have the roots to ground our life and the wings to fly it. If we are not consumed by the necessity of surviving, we are consciously or unconsciously on the lookout for friendly, compassionate support for this awe-inspiring task.
The voice we will passionately engage with, then, is one we trust will help liberate us from limits we presently cannot imagine extending all on our own. We want partners on our journey into the larger future that lies beyond the limits we may not, as of yet, have identified as the limits of our present thinking. It's too hard to do this alone.
Yes, hard. And that could make learning about ourselves less attractive than learning the wide world of smart phone magic (I'm probably not up to the challenge of making "getting beyond the limits of our present thinking" accessible and irresistible, compliment of the admirer of my writing not-withstanding.). Still, I invite you to read on.
The greatest learning challenge we have in the midst of the technological revolution and its fallout is to achieve the mental complexity that would be sufficient to the complex demands of our time. Fernando Flores, (responsible for seeding the Newfield Network, the first ontological coaching program in the US. www.newfieldnetwork.com) addressed this challenge almost 25 years ago. He said:
"We live in an extraordinary time. Our thinking styles are severing us from our families, our religions, our ideologies, and nature. We are caught up in a pace of social and technological change that makes our work, businesses, and education sources of anxiety and unfulfillment. At the same time, thinking about our thinking and observing our observations can bring us a new world in which work becomes a place for innovation, and in which peace, wisdom, friendship, companionship, and community can exist. Let us design this work together."
Clearly, Fernando Flores was prescient in inviting us into the possibility and the need to develop a higher complexity of mind. If we pretend to hover over American life in 2014, few would counter the assertion "Most of us are in over our heads." Fernando's assertion is more relevant than ever.
The clear and present danger of the dilemma of being 'in over our heads' makes for soil in which advice-givers grow vigorously. But it's not advice we need. There is no one way to live in a heterogeneous American society. Gone forever (it only existed in homogeneous cultures anyway) are the days where the source of order, vision, and direction could simply be 'breathed in' by being with the people in the community who had gone before us. It may be sobering, exciting, and frightening, but tasks like…
setting limits
regulating relationships
facilitating personal development
taking stands
exercising executive leadership
maintaining boundaries
creating and preserving the roles we play
…all those task today necessitate that we find the authority and support within ourselves!
Don't misunderstand. It doesn't mean we can't ever look to outside authority for good models to accomplish the tasks above. However, we do need to develop our capacity to author and design our life. Today's greater complexity has catapulted us into near chaos from which the old order can't rescue us.
Why a higher mind-complexity to live modern life is ours to develop might be illuminated through this analogy: the difference between driving a car with an automatic transmission versus a manual transmission. In the former the driver is not responsible for shifting gears. In the latter the driver must. As long as there are plenty of cars with automatic transmissions, it isn't necessary to drive a stick shift. But for the level of life-complexity our mind needs to deal with, we can no longer count on the effectiveness of the automatic. Counter-intuitive as this sounds, we must know how to drive a stick shift. Someone who can drive a stick shift will be able to drive an automatic. The reverse, however, is not true. And what we surely would want to avoid at all cost is a driver skilled only in driving an automatic transmission behind the wheel of a stick shift school bus full of children!
A higher mind-complexity to live modern life is ours to develop.
One example where a higher complexity of mind is now necessary is hidden in the question "What should we be responsible for (not an issue at all in homogeneous closed societies where continuity is prized)?" Do we make erroneous claims of responsibilities? Do we take on those that aren't ours, and do we assign to others responsibilities that aren't theirs? Do we not revisit what responsibility means in the first place in a massively changed and changing world?
If we can't sort out our responsibilities (If you're experiencing unresolved inner and inter-personal conflict anywhere, it's possible that an erroneous claim of responsibility is at cause.), we cannot meet the culture's demand to be good communicators, both in intimate as well as public life, especially the world at work.
So the voice that will command our rapt attention is not the voice of any advice-giver. It is the voice, like Fernando Flores' and Robert Kegan's (In Over Our Heads: The Mental Demands of Modern Life and www.mindsatwork.com ) that identifies the tasks our mind must be able to do and the supports it needs in order to accomplish those tasks. It's as simple and as complex as that. And while this is an invitation, not advice (lest I contradict myself which, of course, I've done a time or three!), you might consider a competent mind-set coach to become more highly skilled in observing your thinking. More and more we are discovering that we can only change our life when we can change our mind.
Our life may even depend on it.
Ingrid Martine, MA, PCC, Coach and author of The Un-Game , Four-Play to Business as Unusual, a show, not tell tool for coaches, managers, and "will do" teams, works with organizations and individuals to empower them to move their lives from a 7 to 10 at work, home, and play.  For her FREE report, "Reap the Harvest of a Quiet Mind:  Empower Self, Empower Others", or "Management Training for Business as Unusual", visit:  http://www.yourleadersedge.com, or connect with Ingrid at:  www.Twitter.com/ingrid_martine and www.facebook.com/coachmartine.