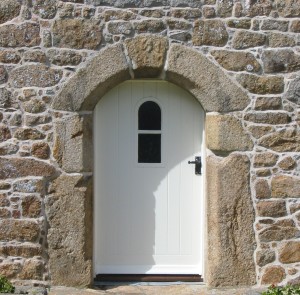 Un-Game Principle: We are both more in charge and less in charge than we think.
I recently read one of the most fascinating things I've ever read: the first-hand account of the 16 year imprisonment of a friend's mentor in China from 1963-1979, much of it in solitary confinement. Despite his experience Sidney Rittenberg was able to keep intact his sanity, his integrity, and his love for China. One reason for this was the question he asked himself : "How else can I look at this?"
In coaching "How else can you look at this?" is a question I frequently ask my clients. What I realized long ago is that our thinking is invisible to us. When bits and pieces of our thinking do become visible to us, it is our great leap across the chasm of disempowerment and despair. As soon as that which had been invisible to us is now in plain view, our natural ability to do something about what we've become aware of kicks in. We are magnificent in that way.
What's behind the question "How else can I look at this?" is the fact that in western civilization our thinking is primarily binary thinking, that is, we think in either/or pictures. "Either I'm going to college, or I'm going to be a failure in life. Either I work 16 hours a day, or I won't get ahead. Either I get that promotion or I will quit my job. Either we are for taxing the rich or against it."
At the very base of this constrictive either/or thinking is the choice of being on the right or the wrong side of the thing in question. "I can either be right or wrong." I don't have to tell anybody which side we want to be on; after all, who wants to be on the wrong side of history?
Is there a third choice? Is there any other way we can think about this?
Yes there is. Anyone who's a good problem-solver knows that in brain-storming
a) you must have more than two contributions to consider, and
b) you don't stop to evaluate every contribution offered as it is being offered. In other words, we consciously get ourselves out of our limiting either/or thinking paradigm by requiring more than two choices, and we protect against arguing for and against (either/or) before we have freed our mind from its usual self-limitation.
There is something peculiar, baffling, and mysterious about this (What? Three choices again?!). Let's assume only Americans are reading this. How come we have been able to successfully escape, albeit for a short time, our limiting thinking? One answer is that Americans are known to be excellent problem-solvers (I won't offer at least two other reasons, even though I could. This answer suits my purpose.).
Americans are good problem-solvers. However, we need to ask a second and related question: "In what domain are Americans good problem-solvers?"
I won't get an argument from anyone about Americans being great problem-solvers and therefore very creative in the domain of technical challenges. Silicon Valley is full of geniuses, individual and corporate, too numerous to mention. But there is a domain in which most Americans are not good problem-solvers, and that is the domain of human interaction in which the superb technical problem-solving mind and skill-sets are not nearly enough. In fact, in some instances those skills are totally counter-productive.
In human interactions, unlike in technical problem-solving, there's a whole lot less we can control. What we can control is ourselves, and even that's not easy because unbeknownst to ourselves we can be controlled by our either/or thinking.
If we are unaware of our thinking, then we don't have our thinking; our thinking has us!
In part, what we need in order to change ourselves in a non-technical domain (aka the adaptive domain, which requires of us changes in how we act), influence others to change, and to change the situation we find ourselves in is to free ourselves from our either/or thinking trap and ask more and more often "How else can we look at this?" Let's look at what that question assumes.
It assumes that there could be many good answers. It assumes no one of us is as smart as all of us. There is wisdom in a group. It assumes an answer of quality can be found which every group member can support. This is a good start. What this doesn't guarantee, however, is that when we arrive at an answer everyone can support, that we won't fall right back into the constrictive either/or paradigm. We've found a great answer. Yeah! But let's not be so possessive of our answer that we now promote it as the only right answer!
To not fall back into the binary trap of either/or, right/wrong, them/us, win/lose is near impossible for those of us who've grown up in the western tradition. Near impossible but not always impossible. First it takes being willing to become aware of "the thinking that thinks us." Second it takes being willing to observe our thinking and tell the truth about it. This is hard, because we dislike discovering we, too, are caught up in this mind trap that calls for some skills we have not been taught. Third it takes being willing to learn those skills that can release us, at least somewhat, from the thinking that, despite its immense and often catastrophic costs in productivity and suffering, continues inexorably to attract us like a magnet does nails.
We are both more in charge and less in charge than we think (more/less, there is that binary thinking again!). Our "thinking that thinks us" makes us less in charge than we think. Our being willing to become aware, to become observant of our thinking, and learning the skills to at least temporarily escape our self-limiting thinking makes us more in charge than we think. One welcome by-product of our temporary escape from binary thinking ("How else can we think about this?" is the opening of the cell door.) might just be an unexpected burst of creativity. How much do we wish that? Would that be a great relief? A soaring joy? Our poor, gripped-in-either/or thinking Congress comes to mind. How much I wish for their escape! Wouldn't it be ours too? It's not an either/or!
Ingrid Martine, MA, PCC, Coach and author of The Un-Game , Four-Play to Business as Unusual, a show, not tell tool for coaches, managers, and "will do" teams, works with organizations and individuals to empower them to move their lives from a 7 to 10 at work, home, and play.  For her FREE report, "Reap the Harvest of a Quiet Mind:  Empower Self, Empower Others", or "Management Training for Business as Unusual", visit:  http://www.yourleadersedge.com, or connect with Ingrid at:  www.Twitter.com/ingrid_martine and www.facebook.com/coachmartine.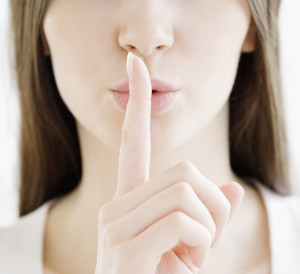 Un-Game Principle: Authentic actions emerge naturally from clarity.
Women know this secret about jewelry: if it doesn't add to the beauty of their physical presentation, it detracts. But do we, men and women alike, know the same thing about how we speak? Ok, forget about the private domain. Most of us while among our family and friends are seeking a refuge, not a training opportunity to be vigilant about our competency in communicating. But admit it, even in personal relationships, there are times we wish we could choose our words wisely. Or know when silence would be our best communication.
Here's what I learned lately. During the holidays I didn't blog. I wasn't interested in writing about anything. I could launch into lengthy explanations, which, after looking at them, would all fit into the category of rationalization. OK, so let's throw them out before they're even uttered. Yes, silence beats explanations, rationalizations, and justifications. Have you ever noticed your own reactions to those?
If it doesn't add it detracts.
If I had pushed myself to make something up, search for something, reach for something to blog about, I'm sure I could have come up with something. But my readers would not have been fooled. They, you, we, are as exquisite as bloodhounds hunting a suspect in locating inauthenticity and lack of passion.
Let's let silence speak when speaking detracts.
What are some other times when silence can speak loudly? If you're a manager, team leader, CEO (parents and teachers, you are in this group), and you have a meeting during which you direct an inquiry to the team (not a yes/no factual question), do you jump in as soon as you've decided enough time has elapsed to get some answers flowing? When IS that time? When you're uncomfortable with the silence? Do you assess that no answers/comments are forthcoming? Would it be OK with you if you were wrong about that? A silence could reveal much, some of which revelations might surprise you.
Perhaps not everybody operates at your speed of thinking. Or in your particular "culture," people expect others to lead in answering and engaging. Or they think you're looking for particular answers. Or they know you will eventually give up and provide answers you're looking for. There could be a host of reasons for the others' silence. Find out. Wait twice as long as you usually wait.
If it doesn't add, it detracts. The action of your silence may speak louder and more effectively than your words.
Silence is often not the preferred response to verbal attacks. Most of us feel obligated to defend ourselves, consider aborting a counter-attack unacceptable, or withdraw physically, emotionally, or both. Our body language, however, is not silent. We operate either under the duress of instinct or under the illusion that the best defense is a good offense. Maybe so. Maybe not. Why not find out? Each situation is different. Neutral silence may be our friend in response to a verbal assault that began perhaps with the un-winnable "You always….You never….What's wrong with you that you are constantly…..?"
Silence in such situations is not a weakness. It gives the assailant a chance to retreat, cool off, get back into their right mind. Without another response from you to fuel their fire, they may wonder just where you stand in the matter. And they may question whether they've done the right thing (something they didn't question at the time of their assault). You can wait for them to break the silence, or you can come back at a later time to have your say. You will have a chance to reflect in peace just how you intend to approach the other. Chances are you will do this a lot more responsibly than how you were approached.
Some people will accuse the silent one of being manipulative. It may even be the accuser gathering more steam by making that assessment. Silence can be manipulative. And it can be strategic. Simply look to your own motivation for your silence. If you're silent to irritate the other, then you have work to do. Your silence is designed to manipulate, that is, to set up a win/lose paradigm in which you intend to emerge the winner. If, on the other hand your silence is designed to keep a cool head on you and to give the other some space to do the same, then you're simply being strategic. Keep going!
Silence can sometimes be amplified by a non-committal response. "Hmm," you might say to a verbal attacker followed by a loud, expansive silence. "Hmm" can be interpreted in a number of ways. Why not leave the interpretation up to the other? You may find out in later conversation how that response was received. In the meantime, you don't have to enter the conversation on the other's terms.
Silence can and does speak loudly to the other. In case of the manager who truly wants participation from the team, silence says "I trust you have something to contribute. I respect your process. I need your input. You are a valued member of this team. We're all in this together. Each of us is responsible for our success."
Those messages add. Therefore they don't detract.
In the case of a verbal attack, silence can say to the attacker: "I am neither your assessments nor your feelings. Your assessments may be grounded. They may be ungrounded. I am open to future conversation with you about this."
Silence adds.
Except when it doesn't. Our communication skills have reached a higher level of competence the moment we can assess when silence adds and when it detracts. And that clarity empowers authentic actions in ourselves and others. It might even empower us to ask and answer as we speak in important conversations: "Will what I am about to say add or detract?"
Speaking about adding and detracting, do you have a comment that would shed a light on this subject? If so, don't be silent.
Ingrid Martine, MA, PCC, Coach and author of The Un-Game , Four-Play to Business as Unusual, a show, not tell tool for coaches, managers, and "will do" teams, works with organizations and individuals to empower them to move their lives from a 7 to 10 at work, home, and play.  For her FREE report, "Reap the Harvest of a Quiet Mind:  Empower Self, Empower Others", or "Management Training for Business as Unusual", visit:  http://www.yourleadersedge.com, or connect with Ingrid at:  www.Twitter.com/ingrid_martine and www.facebook.com/coachmartine.