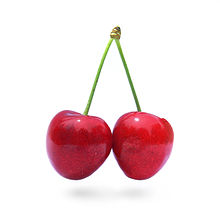 Un-Game Principle: Being able to make distinctions allows us to be more productive and peaceful.
I've been called twice for jury duty in as many months. I found myself slightly irritated. But realizing that it was my expectation to not be called again so soon, I reflected on the ability of our expectations to cause suffering, especially in the domain of relationships. Relationships mean so much to us whether we admit it or not.
So why us it important to distinguish between Expectations and Expectancy? The dictionary doesn't make a big distinction. They both mean, 'to live in a state of expectation.'
It's important because expectations, unless shared by each of the "relators," cause breakdowns, distance, isolation, disappointment, regret. How are you experiencing your energy right now just confirming the last statement? Restricted around your heart region, right?
Expectancy on the other hand is different. Relationships blossom in the wake of expectancy. It loosens the grip of expectations. It brings both "relators" into the here and now. The relationship comes alive with possibility. Something mysterious and miraculous can emerge. Closeness, not distance or isolation, is the more likely experience. And this experience can be had at home and at work. In fact, it can be had in any setting.
How are you experiencing your energy around your heart region right now as you imagine such closeness? Go ahead, and check in with yourself. If you have a deep experience of it, you may live more in expectancy than expectations.
I resonate for the most part with what Matt Hohmeyer, a Baptist minister in Marble Falls, Texas, has to say about the difference in the experience. To his thinking, there is a great difference between them. Pastor Hohmeyer says:
"Most of us live our entire lives with expectations all around us.  We have expectations for ourselves.  We have expectations for others.  Others have expectations of us. We have expectations of our God and for our relationship with God."
He continues. "I struggle with expectations.  I struggle under the weight of them.  I struggle to uphold them. We are bred under the weight of expectation. These may serve to motivate and drive us to some degree, but in the context of relationship expectations only serve to inhibit, constrict, and control that which is meant to be free and dynamic.
Expectations are set and specific in nature. Expectations lend themselves to static systems that are easily managed and defined.
But relationships are non-linear and dynamic in nature. They do not progress evenly along a given slope, but are living organisms that have life of their own and are not meant to be managed but lived.
This is where expectancy enters the equation. Relationships are made for expectancy. With expectancy there is freedom instead of law, there is fluidity instead of rigidity. There is an expectancy that should exist within our relationships. Whether we are together or apart, there is an expectancy of being together, of laughing, and talking and experiencing life with one another. That expectancy has no concrete definition; it is alive and dynamic and everything that emerges from our being together is a unique gift shared by no one else.
If this expectancy is exchanged for expectations, then legislation enters the relationship.  For example we feel the need to set certain times and frequency of meeting.  We are expected to perform a certain way within relationship.  Living relationship deteriorates into a static formality with rules and requirements.
"My greatest hurt and disappointments in relationships (with humanity and with my God)," Hohmeyer continues, "have been a result of others not living up to my expectation for them and our relationship. My greatest joys and my healthiest relationships are those lived in expectancy. Expectancy allows those we are in relationship with to be fully themselves and to love us and invest in us in the fullness of what they have to give and we have the same freedom toward them."
"How different would our relationship with God be if we did not limit our relationship with our expectations?  How different would it be if we stopped living under the weight of what we believe to be God's expectations of us? What if we simply lived in a state of expectancy of God moving in our life and our responding as He leads? Can you imagine how that would free you to respond and how it would free God to move beyond any of our small, limited, constricting expectations? Such freedom, I fear, is rarely experience among believers."
Hohmeyer goes on to imagine how different our relationships would be with one another if we dropped our expectations. This is where he and I part company. I suspect it's not even possible to drop expectations. Furthermore, I claim that it could even be detrimental. I do accept Pastor Hoymeyer's earlier claim that relationships should not be managed. They should be lived. Fair enough.
However, what is important is to manage expectations within a relationship! Make important-to-you expectations explicit. You do not have the right to have all of your expectations met. No one does. You do have the right to put your expectations out to another and then clarify, and if necessary negotiate them, to where both parties declare their commitments or move on with their plans separate from the other for this moment in time.
"I'll come to visit if you're able to have dinner with me or spend the afternoon with me."
The explicit expectations exchange leaves room for some other conditions of satisfaction that haven't even been mentioned to emerge.
"If you come on Saturday instead of Friday, we could spend the afternoon and have dinner."
"Oh, great. I hadn't thought of that."
This scenario could not happen without the conversation that made the expectations visible. Making expectations visible doesn't invalidate what Pastor Hohmeyer puts forward. We can still live with one another in a state of expectancy. Living in relationship expectantly is being open, receptive, kind, compassionate, curious. It's coming from a permeating mind-set of "All is well. My good can't be taken away from me. And your concern is my concern."
Throw out the rigidity of silent expectations and you open yourself up for the delight and surprises of expectancy. Would it be alright with you if your relationships were easier…and sweeter?
Un-Game Principle: You don't have your unexamined assumptions. Your unexamined assumptions have you.
Within a one week period, I spent 5 ½ hours in hazardous road conditions en route to an airport usually reached in two; I had a 3 hour delay at the airport; endured another 5 hour ride in unexpectedly hazardous weather conditions; suffered a 10 hour wait at the airport awaiting a return flight; spent an unexpected night stay in Chicago; and worried about hazardous Dallas road conditions which, thankfully, didn't materialize.
I was not alone, of course, and what struck me is this:
People everywhere on the roads drove carefully and courteously.
People quietly accepted fates similar to mine, both at the airports and on the road.
What's going on? It went against my expectations and prior experience. I've seen people tear their hair out for less, lean on their horn to scare you into moving over on the road, curse the airlines, etc. But none of that was happening. Hmm.
Could it be that when we recognize that something is out of our control (weather) and also out of others' control (the airlines), that we just take a deep breath and let go of our usual expectations? Could it be that we intuitively recognize that Boston must have a higher level of effectiveness with snow than Dallas? Do we recognize that many rules that normally guide and support us get thrown out the window when circumstances clearly mandate otherwise (The speed limit announces 65mph but it's icy.)?
It seemed to me that letting go of the rules was an unwritten agreement everyone on the road and at the weather-challenged airport accepted, and they did it with grace. I heard only two complaints, and one of those was rather cheerful.
So what's my point? My point is really a wonderment. I wonder if we could envision letting go of our expectations even when we make the judgment "I see no reason why these expectations should not be met."
Could we assume we don't already know everything? Could we assume that there may be valid reasons for our expectations to not be fulfilled by others? Could we at least be curious about this? Could we envision not suffering when our expectations aren't met?
These are good questions to engage with. I claim that it's not our expectations that make us suffer, but our inflexibility at meeting foiled expectations in realms where we can't see any reason why they shouldn't be met! And those are plentiful, aren't they?
Would it be worth your while to value resilience and actively seek to cultivate it?
When we have expectations, and it must turn out the way we picture it, we make ourselves vulnerable. We become fragile and brittle. And this is neither what we need nor what supports us in what's important to us.
So here's what you can do when it happens to you.
Notice when you are getting upset (tight muscles, constriction around your heart region, ready to fight with the person who you see responsible for your unmet expectations), and STOP. Take a deep breath. This is a point of power. If you don't do this, the next actions will not be your own choice. You will not be in charge of yourself. Your expectations will have you, instead of you having your expectations!
I don't know about you, but I don't want to be in that place. When I am, it makes me suffer. It squeezes me like a lemon and makes me sour.
Ask yourself this question when you notice you're locked into your picture of what should happen: "Would I rather be right, or would I rather be happy?" Careful. Most people would rather be right, although they would assert otherwise. Right about what? "I should have this. I deserve it. I did everything I was supposed to. If these jerks would just do their job." But it is what it is. Can you get to acceptance of that? Accepting 'it is what it is' doesn't mean you are powerless in what's next.
It's not the same kind of acceptance you get to when you see you have no control or influence over the weather. It's simply the acceptance of breakdown as in "My expectations have not been met. Can I be curious about that rather than trying to force obedience from people who didn't meet my expectations?"
Could you assume you don't already know everything? Could you assume that there may be valid reasons for your expectations to not be fulfilled by the person who you're talking to? Could you simply declare there's a breakdown and now seek what's possible? How could this change-in-perspective alter what's happening with the person in front of you or on the phone with you? Could you envision them as a partner rather than an adversary?
As with the weather, you cannot control another person. But unlike with the weather, you can influence another person. Who is more likely to have influence with another: a person locked into their expectations or someone who's flexible, open, receptive, clear and willing to work in partnership with another to seek solutions?
Who will you be? Think about your answer as you reflect on "Are your expectations squeezing the life out of you?"
Ingrid Martine, MA, PCC, Coach and author of The Un-Game , Four-Play to Business as Unusual, a show, not tell tool for coaches, managers, and "will do" teams, works with organizations and individuals to empower them to move their lives from a 7 to 10 at work, home, and play.  For her FREE report, "Reap the Harvest of a Quiet Mind:  Empower Self, Empower Others", or "Management Training for Business as Unusual", visit:  http://www.yourleadersedge.com, or connect with Ingrid at:  www.Twitter.com/ingrid_martine and www.facebook.com/coachmartine.