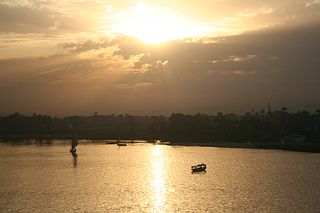 Un-Game Principle: The life you're living today is a mirror of your wisdom to date. You are doing the best you can with what you know. When you know better, do better.
Recently Inspire Me Today invited me to be a Luminary and share what I learned from my life in just 500 words. My knee jerk reaction was a sense of constriction in my heart region. Then I applied one of the key learnings from my life.
Trust the process. 
Deciding on the biggest wisdom nuggets of your life in 500 words is only a way of focusing. It's a direction for you, not an ordinance. When your energy feels constricted, look and see what thoughts you have that make you suffer. Ask: "How else can I look and this?" Then trust the process for answers to emerge.
OK, I focused and enjoyed the process. Here's another nugget.
Make enjoyment important in your life.
My family of origin lives the notion 'Life is hard.' Play is a reward for work. Hmm. How else can I look at this? I could wonder " Is it inevitable to make a separation between work and play? What if I had the mental, emotional, physical, and spiritual energy to focus on creating work that is also play for me? Can I even do this in my work now?" Asking myself great questions challenged, coached, and led me to another important-to-me learning.
The key to creating what you love is self-knowledge, accurate self-observation moment by moment, and the desire to see your blind spots.

Some outliers create the life they love without my key. But this is my story. Take what you can and leave the rest!  I once had a blind spot, an unconsciously-held belief, that I should apply any feedback I get. Phew. What a prison! When I saw that blind spot I reflected on how that notion on feedback had bruised my ability to be at ease in relationship. This increased my self-knowledge and made something distinct that had been indistinct (and therefore useless) to me. Now I reflect on every bit of feedback I get, use what I can, and you guessed it, lustily toss the rest. Here's my next nugget.
Clarity is power. All extraordinary results you produce begin with clarity.
Clarity about what? First of all, my intention is to get clear and be clear. I am clear that I'm always at choice (not about what happens, but how I will respond to what happens). My first choice therefore is who I am willing to be at any given choice point. Who am I willing to be in order to produce an extraordinary result out of any interaction? I often choose 'I'm willing to be present, compassionate, and vulnerable.' Present, because the real, not second-hand experience, lives only in the now, not in the past or the future, or in our electronic devices. Compassionate because compassion allows us the very present experience we hunger for– connection. We connect with people when we see that we could be just like them, for good and for ill. Vulnerable because true power derives from vulnerability, not from trying to control and fix everything. You can't be vulnerable without also being courageous. Test it out sometime. If you don't feel at risk, then what you're about to do is in your comfort zone! No courage required. Here's a test. Observe whether the following is so for you: The first thing we look for in others is their vulnerability. The last thing we look for in ourselves is our vulnerability. Hmm. Just how important is vulnerability really? If we are willing to be truthful, very important.
In summary: Being determines Doing. Stop looking for change in your actions first. Do look for change in who you're willing to be now, and now, and when tonight becomes the now. And summon the courage to be vulnerable even if you get hurt. The moments that make us are moments of struggle. Avoiding the struggle is an allergic reaction to your vulnerability. Which leads me to my last nugget (And yes, I've gone way above the 500 words. No problem. This is just a dry run.).
Be the change you want to see in the world. Be your best self. You are whole and complete and don't need to be fixed. Neither does anyone else. They, like you, are capable of making their own changes, when they see their blind spots.
The need to control and fix things and people messes us up and leaves our relationships gasping for breath. If we hunger for others to be vulnerable but work hard to hide our own vulnerability, we hide the very quality that everyone is hungering for. So summon your courage and be the change you want to see in the world. Lo and behold, your little corner of the world will become a mirror for you. Not immediately, but persevere. Your need to fix things and people will diminish and eventually disappear. Might it help to redefine vulnerability not as psychological fragility, but in the words of a former coach of mine, "Vulnerability is letting the winds of life blow freely over your soul." Might that make being vulnerable easier? Might it make life more fun? Might we be more able to shed the exhaustion many of us wear as a badge of courage in our day-to-day life in favor of a bolder, more robust and more joyful vision?
And speaking about vision…can you share in 500 words the nuggets of wisdom that have shaped the life you're living today and the vision you have for the tomorrow that has you leap out of bed expectant to meet your challenges and opportunities?
Photo Credit: Stephen F.E. Cameron.
Ingrid Martine, MA, PCC, Coach and author of The Un-Game , Four-Play to Business as Unusual, a show, not tell tool for coaches, managers, and "will do" teams, works with organizations and individuals to empower them to move their lives from a 7 to 10 at work, home, and play.  For her FREE report, "Reap the Harvest of a Quiet Mind:  Empower Self, Empower Others", or "Management Training for Business as Unusual", visit:  http://www.yourleadersedge.com, or connect with Ingrid at:  www.Twitter.com/ingrid_martine and www.facebook.com/coachmartine.