Would It Be Alright With You If Your Relationships Were Easier…And Sweeter?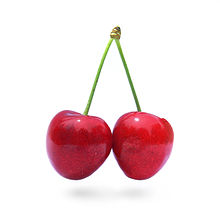 Un-Game Principle: Being able to make distinctions allows us to be more productive and peaceful.
I've been called twice for jury duty in as many months. I found myself slightly irritated. But realizing that it was my expectation to not be called again so soon, I reflected on the ability of our expectations to cause suffering, especially in the domain of relationships. Relationships mean so much to us whether we admit it or not.
So why us it important to distinguish between Expectations and Expectancy? The dictionary doesn't make a big distinction. They both mean, 'to live in a state of expectation.'
It's important because expectations, unless shared by each of the "relators," cause breakdowns, distance, isolation, disappointment, regret. How are you experiencing your energy right now just confirming the last statement? Restricted around your heart region, right?
Expectancy on the other hand is different. Relationships blossom in the wake of expectancy. It loosens the grip of expectations. It brings both "relators" into the here and now. The relationship comes alive with possibility. Something mysterious and miraculous can emerge. Closeness, not distance or isolation, is the more likely experience. And this experience can be had at home and at work. In fact, it can be had in any setting.
How are you experiencing your energy around your heart region right now as you imagine such closeness? Go ahead, and check in with yourself. If you have a deep experience of it, you may live more in expectancy than expectations.
I resonate for the most part with what Matt Hohmeyer, a Baptist minister in Marble Falls, Texas, has to say about the difference in the experience. To his thinking, there is a great difference between them. Pastor Hohmeyer says:
"Most of us live our entire lives with expectations all around us.  We have expectations for ourselves.  We have expectations for others.  Others have expectations of us. We have expectations of our God and for our relationship with God."
He continues. "I struggle with expectations.  I struggle under the weight of them.  I struggle to uphold them. We are bred under the weight of expectation. These may serve to motivate and drive us to some degree, but in the context of relationship expectations only serve to inhibit, constrict, and control that which is meant to be free and dynamic.
Expectations are set and specific in nature. Expectations lend themselves to static systems that are easily managed and defined.
But relationships are non-linear and dynamic in nature. They do not progress evenly along a given slope, but are living organisms that have life of their own and are not meant to be managed but lived.
This is where expectancy enters the equation. Relationships are made for expectancy. With expectancy there is freedom instead of law, there is fluidity instead of rigidity. There is an expectancy that should exist within our relationships. Whether we are together or apart, there is an expectancy of being together, of laughing, and talking and experiencing life with one another. That expectancy has no concrete definition; it is alive and dynamic and everything that emerges from our being together is a unique gift shared by no one else.
If this expectancy is exchanged for expectations, then legislation enters the relationship.  For example we feel the need to set certain times and frequency of meeting.  We are expected to perform a certain way within relationship.  Living relationship deteriorates into a static formality with rules and requirements.
"My greatest hurt and disappointments in relationships (with humanity and with my God)," Hohmeyer continues, "have been a result of others not living up to my expectation for them and our relationship. My greatest joys and my healthiest relationships are those lived in expectancy. Expectancy allows those we are in relationship with to be fully themselves and to love us and invest in us in the fullness of what they have to give and we have the same freedom toward them."
"How different would our relationship with God be if we did not limit our relationship with our expectations?  How different would it be if we stopped living under the weight of what we believe to be God's expectations of us? What if we simply lived in a state of expectancy of God moving in our life and our responding as He leads? Can you imagine how that would free you to respond and how it would free God to move beyond any of our small, limited, constricting expectations? Such freedom, I fear, is rarely experience among believers."
Hohmeyer goes on to imagine how different our relationships would be with one another if we dropped our expectations. This is where he and I part company. I suspect it's not even possible to drop expectations. Furthermore, I claim that it could even be detrimental. I do accept Pastor Hoymeyer's earlier claim that relationships should not be managed. They should be lived. Fair enough.
However, what is important is to manage expectations within a relationship! Make important-to-you expectations explicit. You do not have the right to have all of your expectations met. No one does. You do have the right to put your expectations out to another and then clarify, and if necessary negotiate them, to where both parties declare their commitments or move on with their plans separate from the other for this moment in time.
"I'll come to visit if you're able to have dinner with me or spend the afternoon with me."
The explicit expectations exchange leaves room for some other conditions of satisfaction that haven't even been mentioned to emerge.
"If you come on Saturday instead of Friday, we could spend the afternoon and have dinner."
"Oh, great. I hadn't thought of that."
This scenario could not happen without the conversation that made the expectations visible. Making expectations visible doesn't invalidate what Pastor Hohmeyer puts forward. We can still live with one another in a state of expectancy. Living in relationship expectantly is being open, receptive, kind, compassionate, curious. It's coming from a permeating mind-set of "All is well. My good can't be taken away from me. And your concern is my concern."
Throw out the rigidity of silent expectations and you open yourself up for the delight and surprises of expectancy. Would it be alright with you if your relationships were easier…and sweeter?