Un-Game Principle: Challenging our own and others' unexamined assumptions is not only a contribution, but a necessity so that important relationships can flourish.
To order a copy of The Un-Game Four-Play to Business as Unusual click here to purchase on Amazon or email coach@ingridmartine.com.
A win/win is an occurrence that two or more people consider positive; or it is a solution to a problem, which parties with differing stakes or points of view, can rally around.
Those of us admirably dedicated to creating a win/win between ourselves and another person (or group) usually buy into one of the definitions above. We work hard on satisfying the other person (or group members) so that we can claim being someone who rejects win/lose and lose/lose results. Yet don't we sometimes wonder why we feel so let down, even irritated. You know, you and your partner agree after some discussion about a vacation destination, but he doesn't seem genuinely supportive of the decision. Hmm. Might it be that your partner said 'yes' when s/he meant 'no'? In that case that partner entered into a pretend win/win, and it's actually a lose/lose situation.
Or do you sometimes try so hard to please the other that you end up noticing you didn't dedicate yourself to creating a 'win' for you. The result is the same—either a vague dissatisfaction or outright irritation or anger (often at the other person) or, if you're honest with yourself, a slowly seething irritation or anger at yourself. A lose/lose scenario?
It could be said that there really are no win/lose scenarios except in a domain like sports and politics. Of course we want winners and losers there. Or in books where we love to hate the 'bad guy.' In human relationships that matter to us, when one person loses, the other does too. So what we really want is a better understanding to guide us into creating a 'win' for all.
So in the example above, when one of the people notices the faux win/win, they must become the challenger. The challenger reopens the conversation with the intent to go for the real 'win'. Most of us have a hard time challenging. Do you? We don't have good models for challenging. We have good models for being in a role of oppressor/persecutor. This role was first identified in the 1950ties by Stephen Karpman and is labeled the drama triangle (More about the drama triangle and its 3 roles, oppressor, victim, and rescuer in the archives).
We have lots of practice playing in the dreaded drama triangle. It can be very subtle. For example, "You never say what you really want. How can we come up with something we both are happy about?" Familiar? I thought so. This is really an accusation, and the other feels victimized by you, the oppressor. You can tell that's happening when the predictable result is that the so-called accused gets defensive.
A challenger does not accuse. A challenger is totally committed to creating a win/win. So the challenger is the great truth-teller. The challenger stays on his or her side of the street, tells what they see, and makes clear offers or requests.
"I'm sensing you aren't really on board with our decision. If my perception is correct, I want to talk about this again. I'm unwilling to go on vacation without your full endorsement for our destination."
Can you see this is a challenge? It offers a perception (You're not on board…not couched as fact which gives the other some breathing room) which the other now has to speak to, particularly when they hear that their partner requests to talk about it again. It clearly states where the challenger stands (unwilling to go unless it's a 'win' for both) and what the consequences would be, if they don't have this conversation. It doesn't in any way negatively characterize the person being challenged.
And yet, because people are so unpracticed being outside of the drama triangle, the act of challenging is, well, challenging! Why? Because the person being challenged may very well respond in an oppressor or a victim role (We easily move between roles in the drama triangle). The person who perceives himself accused and who is therefore defensive, even though you did a great job of challenging, quickly moves from victim role to oppressor. He might say a hundred things. Here's just an example:
            "Here you go again. Never satisfied. I'm going. Isn't that enough?"
The challenger must be clear that s/he won't be pulled back into the drama triangle. The above comment is indeed the invitation to do just that. People are comfortable in the drama triangle roles. The roles are familiar even as those roles make us unhappy. We must resist the tendency to restore the equilibrium the person being challenged is trying to get to. We must challenge again. Darn!
"Actually, no it's not enough for me. I don't consider it a 'win' for us when you give me an unenthusiastic 'yes'. I want to have a good time, and that's impossible for me if you're only going because you think it makes me happy. For the record, it doesn't."
We are not used to keeping up the challenge. I think back to my younger years when I taught high school. The administration often put out rules, and kept their fingers crossed that the tough kids, who really were the target of those rules, would obey those rules. Often when they didn't, the administration looked the other way (felt they were the victims of the oppressing students). Or, if parents challenged a rule, the administration often abandoned the rule rather than dealing with the perceived oppression of the parents. A lose/lose scenario for everybody.
Here's what people who are committed to creating a win/win must know that they often do not know, and that we haven't yet talked about. A win/win is sometimes perceived as a win/lose by one of the parties (the tough kids considered the rules as a 'lose.'). Another example, a two-year old wants to cross a busy street. She considers that a 'win'. (I want what I want is normal and natural for a two-year old). Her mother or father, of course, will not let her cross the busy street at will. Despite kicking and screaming of their daughter, parents know what a win/win is in this situation. They restrain her.
As challengers we need to know when to stand strong, no matter the reaction of the other. It's rarely as clear as in the above examples, but there are times when the challenger has superior knowledge: appropriate rules enhance safety or freedom. A challenger with superior knowledge is willing to take consequences that upset the other.
When the challenger is willing to take the consequences of a deliberate decision that affects him or her alone, he or she gets to decide what a win/win is. For example, my mother wants me to mow my lawn before the company comes. Let's say it's not important to me. Only my mother's feelings are affected. While I like to please others, I consider it a lose/lose when I please them at my expense. I am in charge of my 'yes' or my 'no' (and sometimes I may choose to say 'yes' to my mother about the lawn, but if so, it's my choice, not hers). I consider it a 'win' for my mother when I don't enter into the drama triangle with her.
When we unconsciously get pulled into one or more of the roles in the dreaded drama triangle, creating a win/win becomes impossible. Why not challenge me on the content, intent, or spirit of this article? We may all learn something important about being the challenger and creating real, not faux 'wins' in our important relationships.
Ingrid Martine, MA, PCC, Coach and author of The Un-Game , Four-Play to Business as Unusual, a show, not tell tool for individuals who want to be in charge of their lives, coaches, managers, and "will do" teams, works with organizations and individuals to empower them to move their lives from a 7 to 10 at work, home, and play.  For her FREE report, "Reap the Harvest of a Quiet Mind:  Empower Self, Empower Others", or "Management Training for Business as Unusual", visit:  http://courageousconversationswithcoachmartine.com, or connect with Ingrid at:  www.Twitter.com/ingrid_martine and www.facebook.com/coachmartine.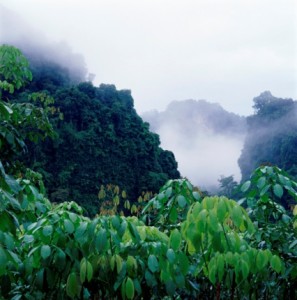 Un-Game Principle: All of us have more choices than we believe. The challenge is accessibility and practice.
Have you ever had repeated, unsatisfying interactions with a co-worker or family member which had you stumped? Have you experienced helplessness in your ability to get these important relationships on a positive track? I have. For me it's like imagining myself lost in the expansive, fog-drenched  Alaskan wilderness, seeing no path out, knowing the futility of moving, probably in circles, deeper and deeper into the endless expanse. Could you envision what it would be like for you if you suddenly saw a path?  A path must lead somewhere. Hope and extreme excitement. Your life may be saved!
In unsatisfying interactions, until we see a clear path before us, we are also doomed to move in circles, repeating the same thing over and over again, hoping but really not expecting different results. Misery, isn't it?
You may have heard about the Drama Triangle first identified as such in the 1960's by Stephen Karpman. It's a brilliant visual for those unsatisfying interactions that lead nowhere. Populating the drama triangle are three roles: the VICTIM, the PERSECUTOR, and the RESCUER. In any given interaction you may predominantly play one role, let's say VICTIM, but you may shift to another role in the same interaction. The VICTIM needs a PERSECUTOR  or a RESCUER to stay in the triangle. Again, one of the two players, if there are only two, can shift and become the RESCUER for the given interaction. Here's an example:
Mary didn't finish her report on time. She's done it before. Her boss is fuming.
Boss: "You're always late. Why can't you get this stuff to me on time? Everyone else gets it to me on time. This is your last time for this nonsense." (He's said that before)
Mary: "I'm so sorry. I had to take my mother to the emergency room, and I had to…."
Boss: "I'm sorry about your mother. But you always have an excuse. That's just not going to cut it."
Mary: "OK, I'll do better with the next deadline."
Boss: "Fine." (It's not. Fine stands for Feelings Inside Not Expressed.)
On first sight it appears that the boss is the PERSECUTOR. His threat and the false accusation put you on notice that a lie is about to be told! (NO one is always late. The word always is a red flag.) Again on first sight, Mary seems to be the VICTIM of her boss' diatribe. However, consider that the boss actually experiences himself as the VICTIM. He doesn't follow through with his promise (This is the last time). He eventually even plays the RESCUER by accepting her statement "I'll do better…" Better how? Not as many hours late? Mary just looks like a VICTIM. She is more like the PERSECUTOR.
The above scenario will repeat itself unless one of the players
a. is willing to get out and
b. realizes that being  in this so-called Drama Triangle is a choice.
Knowing it's so is a first step to getting out of the dense fog. You start to observe painful interactions that go nowhere. You start to observe the roles people play (yes, you too). The Drama Triangle becomes familiar in a new way. You now have choices you didn't have before.
What choices? And how do you access them?
The alternative choice to the no-win Drama Triangle can be described as another triangle populated by three different roles. It might be called the Empowerment Triangle. Knowing this provides the initial access to it. If you can make that shift and practice these new three roles, everything changes. The Drama Triangle as a prison will be history for you.
The roles people play in the Empowerment Triangle are CREATOR, CHALLENGER, and COACH. These are largely unfamiliar-to-us roles. So we need to learn and practice them. But they guarantee the way out of those miserable, repetitive interactions that drag us all down and leave us stranded in the Drama Triangle.
The CREATOR, for example, knows s/he can choose to be willing to bring clarity, focus, courage, compassion, truthfulness (and many more qualities of contribution) to any interaction. They know they have feelings. They don't let feelings have them. They know to be careful to not believe everything they think!
The CHALLENGER, for example, doesn't go into collusion with the other. They challenge the other's thinking by helping to clarify it and by showing the paradoxes and the distortions in the other's thinking. They speak truthfully about the impact of the other's behavior on them and others, if appropriate. They challenge their own thinking and inquire into what they could do differently.
The COACH, for example, keeps the space of the interaction open and safe. They are not hooked by bad behaviors. They ask questions for the other to reflect on. They help bring anyone in the Drama Triangle into the Empowerment Triangle by modeling the clarity that gets people who are "out of their minds" (in the Drama Triangle) back into their minds (the Empowerment Triangle).
Accessing choice becomes easier when you 're clear you are not your feelings (You have feelings. Big difference.).
Assume that prior to the conversation the boss has chosen to be willing to demonstrate being truthful, courageous, compassionate, clear, and focused. By so doing, he's chosen to be CREATOR, not a reactor (All roles in the Drama Triangle are reactive.). He knows he can't guarantee he will demonstrate those qualities. However, he can guarantee that he's willing to. Big difference again.
Ready to practice?
Here's the same conversation between Mary and her boss from inside the Empowerment Triangle.
Boss: "Mary, this is now the 5th time your report is late. This is a problem, and we have to solve it." He's being CHALLENGER. He's simply telling what's true (The "always" is absent, for example).
Mary: "I'm so sorry. I had to take my mother to the emergency room, and I had to…."
Boss: "I'm sorry about your mother. I hope she's OK. Let's talk later about how I could support you about your mom. Right now we need to solve this problem of your lateness. Let's let this be our last conversation about this. What would ongoing lateness mean to our project? (He's demonstrating being focused, clear, compassionate). He's being CHALLENGER and COACH.
Mary: "I know it's not good. OK, I'll do better with the next deadline."
Boss:  "I'll do better' worries me." He's being CHALLENGER (How do you define better?). He's being COACH.
Mary: "Well, I'll get it in on time."
Boss: "What will you do differently  the next time so that meeting the deadline actually happens? Do you see needing some support you now don't have that will assure you keep your promise to me and the team?" He's being COACH.
Mary: "Well, the last two times I've had trouble getting the info I need from Frank. I probably just have to be more insistent."
Boss: "Tell you what, Mary. Could you envision making clear requests of Frank in the future? Might you benefit from teaming up with Mark to support you with this? Do you agree he's very clear in his requests of the team? He may be a good accountability buddy." He's being COACH.
Mary: "That will help. Thanks. I know this has been a problem, and I want to solve it too. I haven't been proactive in asking for support when I need it. I'll do that." She's being CREATOR!
The interaction, led by the boss has brought Mary out of the Drama Triangle. At least in this interaction. Fancy that! With practice we can make progress. Wouldn't it be great if the Empowerment Triangle became just as familiar to us as the dreaded Drama Triangle? The choice is ours. Shall we practice?
Ingrid Martine, MA, PCC, Coach and author of The Un–Game , Four-Play to Business as Unusual, a show, not tell tool for coaches, managers, and teams, works with organizations and individuals to empower them to move their lives from a 7 to 10 at work, home, and play.  For her FREE report, "Reap the Harvest of a Quiet Mind:  Empower Self, Empower Others", or "Management Training for Business as Unusual", visit:  http://www.yourleadersedge.com, or connect with Ingrid at:  www.Twitter.com/ingrid_martine and www.facebook.com/coachmartine.